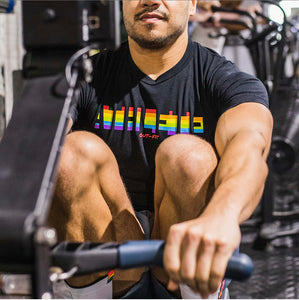 8 Session Fundamentals of Functional Fitness Program
Regular price $795.00 Sale
Do you like the idea of group classes, but want some one-on-one attention to get your prepared for it? Would you like to attend our events, but don't have the necessary experience? This is the program for you! 
Over the course of 8 sessions we will progressively build on what you have already learned to give you all of the fundamentals needed. 
Here is an overview of the movements you can expect to learn:
Barbell
-Squatting
-Pressing
-Deadlift
-Thruster
-Clean
-Snatch
Body Weight/Gymnastics
-Push Ups
-Pull Ups
-Body Weight Squats
-Lunges
-Burpees
-Wall Walks
-Kipping Swings
-Toes To Bar
-Sit Ups
-Box Jumps
-Ring Rows
-Ring Support
-Ring Dips
Dumbbells & Kettlebells
-Deadlift
-Clean
-Press 
-Snatch
Other
-Med Ball Cleans
-Wallballs
-Double Unders
Athletes that complete this course will have fulfilled the necessary requirements to bypass Fundamentals at CrossFit NYC, WillyB & Unleashed and go straight to Beginner classes. We are happy to provide documentation for what you have learned to be provided to any other CrossFit. 
Questions? Send Us Your Question Here 
Or email us at training@out-fit.org
24 hour cancelation is required. Less than 24 hour notice results in a session being used. Sessions are 55 minutes and expire 4 months after purchase date.  OUT-FIT - Gay Personal Training and workouts in NYC and Virtual.