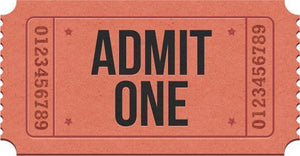 OUT-FIT Studio | Bodybuilding Workout | 12:00pm (Saturday)
Regular price $35.00 $30.00 Sale
Bodybuilding Workout
Rotating focus on isolation movements.
Date: Sat, Sept 23rd
Times: 12:00pm
Duration: 55 Minutes
Coach: Coach TBA
Athlete Cap: 6

Location: OUT-FIT Workout Studio (250 W 26th St, FL2)
Ticket Price: $30
Tickets Are Non-Refundable : Please be sure that you are able to attend prior to buying. No refunds, transfers or credits are available. 
All Athletes from the NYC area are welcome to join us! 
Athletes do not need to have any specialized experience, but should have general workout experience.
Not in NYC?!? We have a 1x a week remote programming for athletes looking to develop their legs and increase their back squat. Learn more about the squat program here. 

Follow the Instagram account for daily posts. If you are on Facebook Like our Page for future events. 
OUT-FIT | 9 Years of encouraging athletes to achieve extraordinary physical goals while maintaining mental health and promoting social equality.
If you have questions, feel free to email at training@out-fit.org