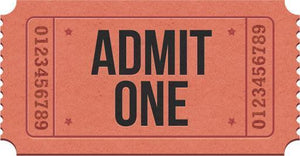 OUT-FIT Brooklyn | Pride Workout | Individual Ticket
Regular price $25.00 Sale
OUT-FIT | Home for PROUD Fitness
Pride 2021/NYC Pride
In 2020 we had to cancel all of our Pride events, so we are excited to be back in full force for 2021! We are in our 8th year of hosting LGBTQ+ workouts and we hope you will join us to kick off your Pride weekend the best way we know how - with fitness! 
OUT-FIT Proud Workout
Mark you calendars and plan on being there to connect with your fellow OUT-FIT athletes. If you have not attended one of our workouts before you are in for a great experience. We have created a couple of fun partner/team workouts to get you meeting new people and getting your sweat on at the same time. Don't worry about there being teams though, they will be created at the event and the workouts will be announced upon arrival. 


Date: Fri, June 25th
Time: 7:30pm
Duration: up to 90 Min (up until 1pm.)
Location: WillyB Greenpoint (Newel)
Coaches: Coach Todd & Coach Cole
Ticket Price: Pay What You Can ($15/$20/$25) 
Tickets Are Non-Refundable: Please be sure that you are able to attend prior to buying. No refunds, transfers or credits are available. 
Format: Teams - assigned upon arrival 
Follow the Instagram account for daily posts.
OUT-FIT | Encouraging athletes to achieve extraordinary physical goals while maintaining mental health and promoting social equality.

If you have any questions feel free to email Coach Todd – Todd@out-fit.org