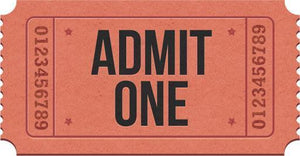 LinkedIn + OUT-FIT | Pride Workout | 1pm 6.16.23 Friday
Regular price $15.00 Sale
OUT-FIT | Home for PROUD Fitness
LinkedIn + OUT-FIT Proud Workout
Date: Fri, June 16th
Time: 1:00pm
Duration: 60 Minutes
Location: OUT-FIT Workout Studio - Chelsea  (26/8)
Coaches: Coach Todd 
Amenities: There is a shower + Towels available
Tickets Are Non-Refundable: Please be sure that you are able to attend prior to buying. No refunds, transfers or credits are available.
Follow the Instagram account for daily posts.
OUT-FIT | Encouraging athletes to achieve extraordinary physical goals while maintaining mental health and promoting social equality.

If you have any questions feel free to email Coach Todd – Todd@out-fit.org