Fall 2023 - New Workouts & New Gear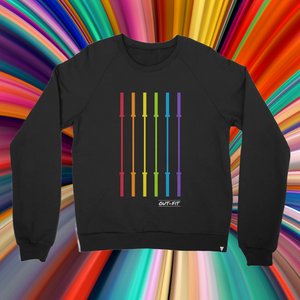 Long Sleeve Season Is Here
Treat yourself to some new gear this fall and pick up our Rainbow Barbell Crewneck Sweatshirt.
Order Here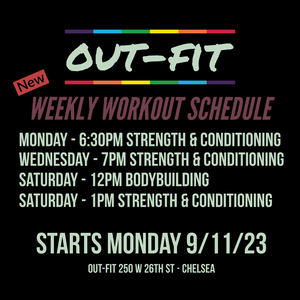 New Weekly Workouts Added!
You now have 3 days where you can hop into one of our small group workouts. Our workout studio is located right in the heart of Chelsea.
Learn More & Sign Up
AIM HIGH | BE PROUD™ collection
---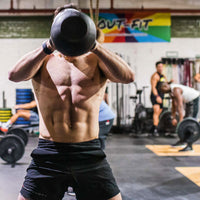 OUT-FIT Personal Training
It's time to take your fitness to the next level and OUT-FIT is here to help! 
Pick from one of our programs like our popular "Fundamentals of Functional Fitness"
We have something for athletes in every stage of their fitness journey. 
Learn More and Sign Up