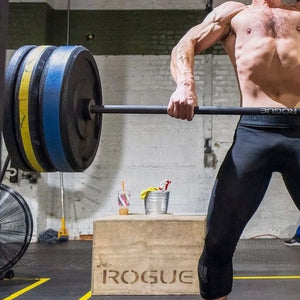 5 Session Improve Your Clean Workshop
Regular price $495.00 Sale
Think of what your 1RM Clean is today. By the end of this workshop you can join 95% of the other athletes and set a new 1RM. 
Over the course of 5 sessions we will be focusing on proper positioning, proper bar contact and speed under the bar after the pull. We will use goal specific drills that build on each other from session to session. These topics and drills combined with some light homework between sessions will leave you with more knowledge, more confidence and (hopefully) a new PR. 
Minimal experience in the clean is necessary - this is not for the athlete that has never cleaned before.
Also Available: Improve your Split Jerk & Improve your Snatch
Questions? Send Us Your Question Here 
Or email us at training@out-fit.org
24 hour cancelation is required. Less than 24 hour notice results in a session being used. Sessions are 55 minutes and expire 4 months after purchase date.