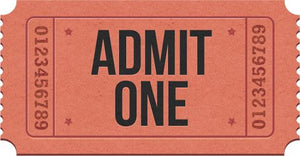 OUT-FIT South Florida | Individual Ticket
Regular price $10.00 Sale
OUT-FIT | Our 6th year of encouraging athletes to achieve extraordinary physical goals while maintaining mental health and promoting social equality.

Join your fellow PROUD athletes while you throw down in our always popular all levels workout. This Pride of the Americas workout is part one of the two events Coach Brian has planned for you. Also keep an eye out for the 5K Run we will be participating in. 

This is a team event, but don't worry teams will be created at the event and the workout will be announced upon arrival. 

Date: Saturday, April 18th
Start Time: 10:30am
Arrival Time: 10:15am - for filling out waivers
Location: CrossFit Fort Lauderdale
Coach: Coach Brian
Format: Teams - assigned upon arrival
OUT-FIT | Home for PROUD Fitness Enthusiasts. We provide regular opportunities for you to practice your sport with your friends – regardless of your box affiliation.

If you have any questions feel free to email Coach Brian – Brian@out-fit.org