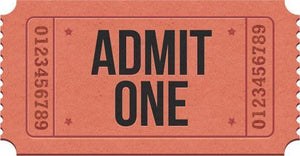 OUT-FIT SF | Proud Workout | 11am (Saturday/Flagship)
Regular price $25.00 Sale
Hello San Francisco! 
For 10 years we have been building queer fitness communities and we are finally making it to SF. We had our original launch planned for March of 2020 - so this feels like a long time coming! 
We at OUT-FIT like to bring together athletes that have two things in common. A shared passion in fitness and a collection of shared life experiences. We use the workouts as an opportunity for you to get in a fun & sweaty workout while also interacting with new and existing friends. 
We will have workouts every few months. The workouts get more fun the more athletes you know there, so plan to be at one of our kickoff workouts to get that ball rolling. Functional Fitness experience is necessary for our Proud Workouts.
If you are new to OUT-FIT, check out this video
SATURDAY 10/28/23
Date: Sat, Oct 28th
Times: 11:00am
Location: Flagship Market (Castro)
Duration: Up to 90 Minutes
Athlete Cap: 36
Post-Workout Social: Plan to hang out afterwards. Non-alcoholic & spiked seltzers will be available. 
Ticket Price: $25
Tickets Are Non-Refundable : Please be sure that you are able to attend prior to buying. No refunds, transfers or credits are available. 
Required Experience: All Athletes from the NYC area are welcome to join us, though for the safety of everyone prior Functional Fitness experience is necessary. 

If you haven't been to our PROUD Workouts, we have been hosting them since 2014. They are partner & team based workouts. (Don't worry if you show up solo, we create the groups at the event.) The workouts are fun, challenging and great at community building!
Take a look at some of our prior All Levels Workouts:  
Not in SF?!?
We have a 1x a week remote programming for athletes looking to develop their legs and increase their back squat. Learn more about the squat program here. 

Follow the Instagram account for daily posts. If you are on Facebook Like our Page for future events. 
OUT-FIT | 10 Years of encouraging athletes to achieve extraordinary physical goals while maintaining mental health and promoting social equality.
If you have questions, feel free to email at Training@out-fit.org