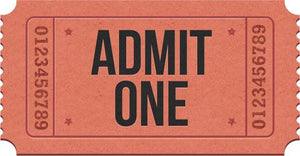 OUT-FIT Queens | Proud Workout | 1:00pm
Regular price $25.00 Sale
Hello Queens! 
Welcome to our 2nd Queens workout of 2022!
If you haven't been to our All Level PROUD Workouts, we have been hosting them since 2014. They are partner & team based workouts. (Don't worry if you show up solo, we create the groups at the event.) The workouts are fun, challenging and great at community building!
Take a look at some of our prior All Levels Workouts:  
Date: Sat, May 14th
Times: 1:00pm
Duration: up to 90 Min (up until 2:30pm.)
Coach: Coach Tony
Athlete Cap: 36
Location: Unleashed CrossFit (36-42 37th St Queens, NY 11101)
Ticket Price: $25
Tickets Are Non-Refundable : Please be sure that you are able to attend prior to buying. No refunds, transfers or credits are available. 
Required Experience: All Athletes from the NYC area are welcome to join us, though for the safety of everyone prior Functional Fitness experience is necessary. 
Covid 19: All athletes much be fully vaccinated. Proof of vax will be required. 
If you don't have the required experience for the Proud Workouts - then the Boot Camp Workout the same day is what you are looking for. Find The Link Here
If you don't have this experience, but would like it you should check out our:
8 Session: Fundamentals of Functional Fitness Program
Not in NYC?!? We have 3x or 5x a week remote programming for athletes looking to get stronger AND improve their Olympic Lifts. See A Sample Day and Sign Up Here. 

Follow the Instagram account for daily posts. If you are on Facebook Like our Page for future events. 
OUT-FIT | 8 Years of encouraging athletes to achieve extraordinary physical goals while maintaining mental health and promoting social equality.
If you have questions, feel free to contact Coach Tony at Tony@out-fit.org